Liquidity Crisis simulation for Banks/NBFCs (Face-to-Face)
₹ 590,000.00
Liquidity Crisis simulation is a comprehensive training program designed for corporate professionals by an industry expert having a rich experience of more than 30 years. Enriched with market-specific case studies providing deep, practical understanding of the subject, this program will be conducted in a classroom setting.
This program is for professionals working in the Treasury and Finance teams in banks and NBFCs as well as business/product heads. Understanding the importance of liquidity will enable a better understanding of the levers that determine pricing and profitability. This ultimately drives return to stakeholders. Further, in an age where resources are always scarce, it helps prioritise and channel them in the most optimal direction and cost.
Topics to be covered in Liquidity Crisis Simulation Program:
We will work with the client to simulate a progressive scaling of events that trigger a liquidity crisis for the organisation and have the senior leaders and others tasked with addressing it to act accordingly. Whilst some of the situations would be pre-planned some may be spontaneous dependent on what actions the teams take as part of the exercise. This requires some dedicated effort both by me as the training provider and a couple of senior folks from the client prior to the actual event.
Click here for detailed schedule.
Description
Liquidity Crisis simulation is ideally a face-to-face, in-person classroom training and can be scheduled on sufficient demand, say 12 to 15 participants as a minimum. If any organisation seeks to run this virtually, this can be done as 2 modules of 3 hours each. If you wish to schedule it for your organisation, please share your contact details and the Program Title you wish to be covered at https://trainingcentral.co.in/contact/
About the Trainer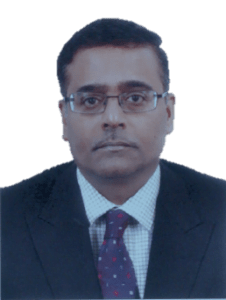 Krishnakumar (KK) is a qualified Chartered Accountant and holds a membership with both the Institute of Chartered Accountants in India (ICAI) and the Institute of Chartered Accountants, England and Wales (ICAEW).
He is a finance professional with 30+ years of experience primarily in the banking industry (HSBC and SCB) in addition to the Big 4 Audit Firms (KPMG and EY) – across India, the UAE, and the UK. He has wide-ranging experience in business partnering, balance sheet management, M&A activity, and capital/debt raising.
He has a strong technical accounting and financial governance background and appreciation of the big picture and investor/stakeholder related dynamics which was helped by his first-hand experience in engaging with the Board, Risk and Audit Committees of FTSE 25 organisations.
Most recently, KK was instrumental in helping HSBC to build out its Finance Operations Hub and worked as a Global Process Owner in addition to driving the learning and development agenda. He has managed large and diverse teams across geographies and has helped coach and mentor a robust talent pipeline.
(Visited 45 times, 1 visits today)
Additional information
| | |
| --- | --- |
| Duration | 8 Hrs |
| Mode of Learning | Face-to-face Classroom |
| Author Name | T N Krishnakumar |