Basic Wealth Management and Financial Planning (Virtual Class)
₹ 5,900.00
Basic Wealth Management and Financial Planning course is a comprehensive training program designed for people interested in improving their knowledge of Financial Markets.
The course is designed with following objectives in mind:
To make learners of Finance well versed with the craft of Wealth Management and Financial Planning.
To make sure that the learners are well aware with the basics of the Wealth Management before they move to advanced part.
To make learners capable enough so that they can manage their finances well in life.
Click here for detailed schedule.
Description
Wealth Management and Financial Planning course is ideally a virtual classroom training and can be scheduled on sufficient demand. If you wish to schedule it for you or employees of your organisation, please share your contact details and the Program Title you wish to be covered at https://trainingcentral.co.in/contact/
About the Trainer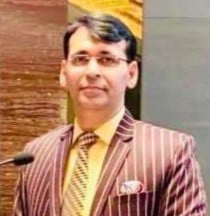 Kanwaljit Singh has 13 years of experience in practicing and teaching of Capital Markets.
He worked as a Branch Manager with HDFC Bank and played a role of Assistant Professor at LPU.
Currently, he is heading a CSR project of Bajaj FinServ for Punjab and Himachal. He has also conceptualized two start ups of cost effective skill enhancement courses.
(Visited 61 times, 1 visits today)
Additional information
| | |
| --- | --- |
| Duration | 30 Hrs |
| Mode of Learning | Virtual Classroom |
| Role/Designation | BBA , B.com and MBA Students and people interested in improving their knowledge of Financial Markets |