Soft Skills Training for Middle Management / First Time Managers (Face-to-Face)
₹ 47,200.00
Topics to be covered in Soft Skills Training Program:
Why soft skills – Empirical evidence and research around why soft skills are increasingly becoming extremely important in the corporate world.
Key components of the soft skill armoury – what does soft skills mean and cover namely Etiquette, Communication, Diversity & Inclusion and generally observed issues and biases
Etiquette – Business/Professional/Social (including social network); some Do's and Don'ts
Communication – Types of communication; some Do's and Don'ts and illustrative TEDEX videos and team exercises.
Diversity & Inclusion – what it means and why is it important from an organisation's perspective? Illustrative videos and case studies for discussion
Click here for detailed schedule.
Description
Soft Skills Training for Middle Management / First Time Managers is a face-to-face, in-person classroom training, and can be scheduled on demand. We would ideally prefer to do this for a batch of 15 to 20 participants and from the same organisation to make the case study and group exercises more relevant and practical for the group. If you wish to schedule it for your organisation, please share your contact details and the Program Title you wish to be covered at https://trainingcentral.co.in/contact/
About the Trainer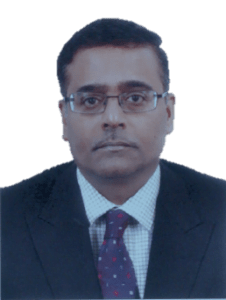 Krishnakumar (KK) is a qualified Chartered Accountant and holds a membership with both the Institute of Chartered Accountants in India (ICAI) and the Institute of Chartered Accountants, England and Wales (ICAEW).
He is a finance professional with 30+ years of experience primarily in the banking industry (HSBC and SCB) in addition to the Big 4 Audit Firms (KPMG and EY) – across India, the UAE, and the UK.
He has wide-ranging experience in business partnering, balance sheet management, M&A activity, and capital/debt raising. He has a strong technical accounting and financial governance background and appreciation of the big picture and investor/stakeholder related dynamics which was helped by his first-hand experience in engaging with the Board, Risk and Audit Committees of FTSE 25 organisations.
Most recently, KK was instrumental in helping HSBC to build out its Finance Operations Hub and worked as a Global Process Owner in addition to driving the learning and development agenda. He has managed large and diverse teams across geographies and has helped coach and mentor a robust talent pipeline.
(Visited 63 times, 1 visits today)
Additional information
| | |
| --- | --- |
| Duration | 4 Hrs |
| Mode of Learning | Face-to-face Classroom |
| Author Name | T N Krishnakumar |